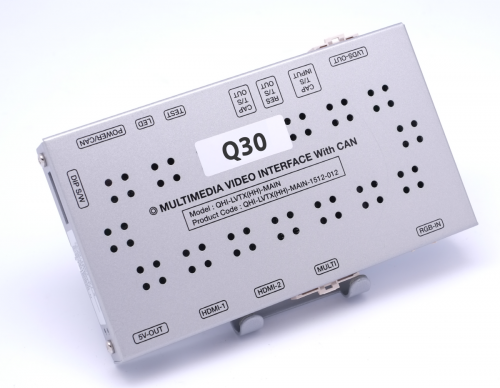 ■ Able to output high resolution video via HDMI input
■ Control external videos sources (DVD, DTV) via Multi Media Touch
■ Adjust external videos screen position
■ Check the improved Screen Display (User Friendly Interface)
■ Switch modes via original OEM button
■ Supply power to connect rear view camera (Back up camera)
■ Assist your parking via Dynamic PAS(Parking Assistance System) moving parking line according movement of steering wheel
Compatibility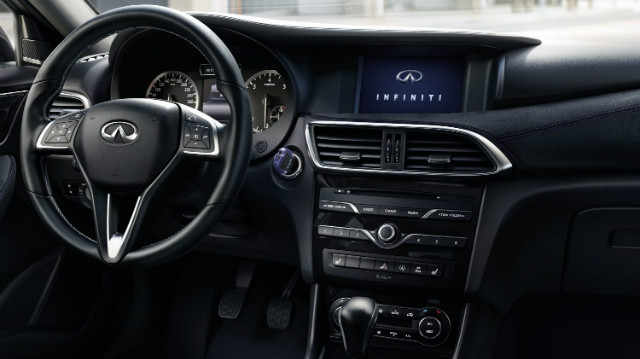 1. Car Compatibility : 2017 Infiniti Q30
2. Components : Interface* 1ea, Sub-board*1ea
3. Multimedia interface Input/output spec
Input : HDMI*2, Analog RGB*1, A/V*1,
CVBS(Rear view Camera)*1, CVBS(Front camera)*1
Output : To LCD*1
4. Power spec
Input power : 8VDC ~ 18VDC
Consumption : 5WATT
5. Switch input mode
External video sources skip function : able to control input videos on and off via DIP switches
Able to switch videos via the remote, button switch, and original buttons.
Able to detect the rear view camera (back up camera) via Lamp or CAN.