[New Technology] QDIS developed wireless image based parking guidance system
관리자 ㅣ 2019-06-14 ㅣ 2395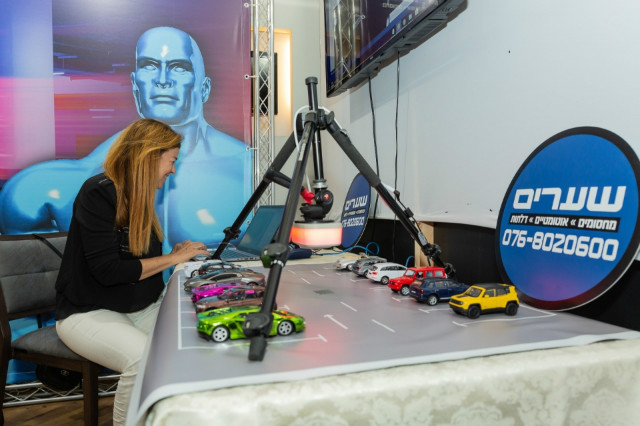 With the popularity of parking guidance system, which indicates the number and availability of parking spaces in a large shopping mall parking lot, QDIS has developed a wireless image based parking guidance system.
QDIS (CEO Kim, Sung - Jin) lately sucessfully opened a new market to install the wireless parking guidance system to existing buildings without adding a communication wire.
In order to introduce an image-based parking guidance system, power and communication wiring are necessary, from the building design level, piping should be considered so that it can be installed efficiently.
In the case of existing buildings, the cost of construction is increased because extra communication wiring work is required. For this reason, it is not possible to install parking guidance system.
The current image-based parking guidance system transmits the image from the camera to the server, extracts necessary information from the image sent from the server, judges whether the parking is possible through the image processing, and then operates the red or green lamp. It is very difficult to run this process wirelessly.
As the core of QDIS wireless parking guidance system, 12M with parking guaidance notification lamp integrated camera, could inform the driver availability of parking with the image information determined by itself, by turning on the lamp in red and green which is integrally attached to the camera.
With this function, a small-sized parking lot can tell whether it is possible to park by installing a camera without wired / wireless communication and a server.
If the parking lot is running several floors, you need a parking status plate from the entrance that indicates the parking status where parking is possible. In this case, the parking status plate can be operated by adding the wireless function to the camera.
QDIS plans to launch a wireless parking guidance system in the market in coming fourth quarter after enhance the problems that arise from field test in Hanlim Venture Town parking lot located in Gunpo.
Currently, it is possible to notify only the availability of green and red lamps and parking status plate, but QDIS plans to provide car number recognition service as well after 2021.
QDIS (CEO Kim, Sung - Jin) said "With the development of the wireless parking guidance system, the parking guidance system will be introduced with no difficulty even in the existing buildings" and "If the Parking Guidance and Control System to be widely introduced throughout the city, and if the parking control systems combined with cloud, it is possible to reduce the time and effort spent on parking space".
Meanwhile, QDIS has opened a new parking guaidance system market by developing 12-sided parking guidance system and 8-sided number recognition system by pano-reflex lens image parking guidance system.
Source : The information and communication newspaper (http://www.koit.co.kr)