QDIS participated in 2019 World Security Exhibition (SECON)
관리자 ㅣ 2019-03-08 ㅣ 716
QDIS Co., Ltd. participated in 2019 World Security Exhibition (SECON) held during 2019.3.7~2019.3.9 in KINTEX, Il-san, Korea.
QDIS SIR Camera (Surrounded Image Recognition) and 16-sided parking guidance system using QDIS PANORAMA Reflect Technology are exhibited.
[Introduction of Products and Services]
[SIR Camera (Surrounded Image Recognition)]
QDIS SIR Camera is a PANORAMA Reflect Lens which is proprietary technology of QDIS. It is a camera that dramatically improves low recognition of outline image which is weakest part of fish eye lens. QDIS SIR Camera performs clear enough outline image quality and it is excellent for wide area and wide angle image recognition and analysis. 5M and 12M pixel cameras have been commercialized.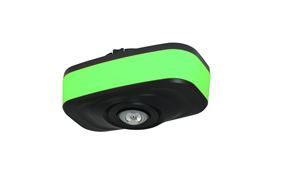 [SIR Camera-based 16-sided Parking Guidance System]
SIR Camera-based parking guidance system is able to recognize 16 parking lots at the same time with one camera and inform the green alarm lamp whether parking is possible. By integrating video image analysis function in SIR camera, it is possible to judge and notify parking possibility by one camera without server, thus lowering the installation cost. In addition, the SIR camera monitors inside of the parking lot and performs security functions at the same time.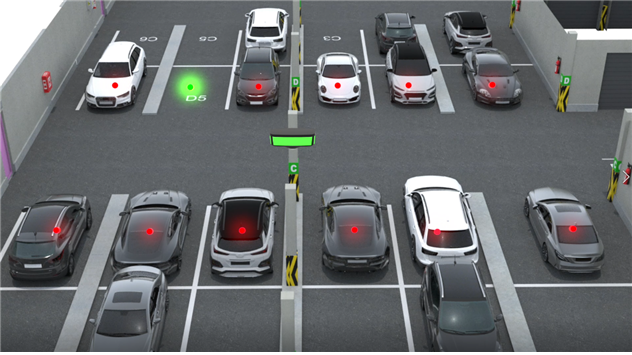 [SIR Camera-based Deep Learning Spark Detection Solution]
SIR Camera-based Deep learning spark detection solution performs security surveillance and parking guidance functions as well as recognizing 360-degree flame images in all directions. So early fire detection will be possible and it is able to confirm the firing point by the image and is able to take quick actions. Unlike unidirectional cameras, it is possible to detect a wide area fire with one camera.